Le Domaine de l'Idylle est accroché aux flans des coteaux alpins de la Combe de Savoie, dans le parc du massif des Bauges. Productrice de vins fins de Savoie depuis 1840, la famille Tiollier fait fructifier son terroir et en exprime toutes les subtilités. Le vignoble familial est cultivé dans le respect de la nature et de la tradition.
Sylvain, François et Philippe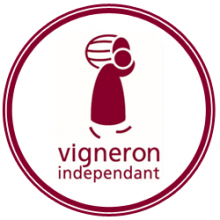 Professionnal, thorough and wine lover
Domaine de l'Idylle respect the Independent Wine Maker's Charter.  We respect our terroir, we cultivate his vineyard, we bottle our wine in our private cellar and we are happy to welcome you, to give you advice about
wine tasting and introduce you our production.